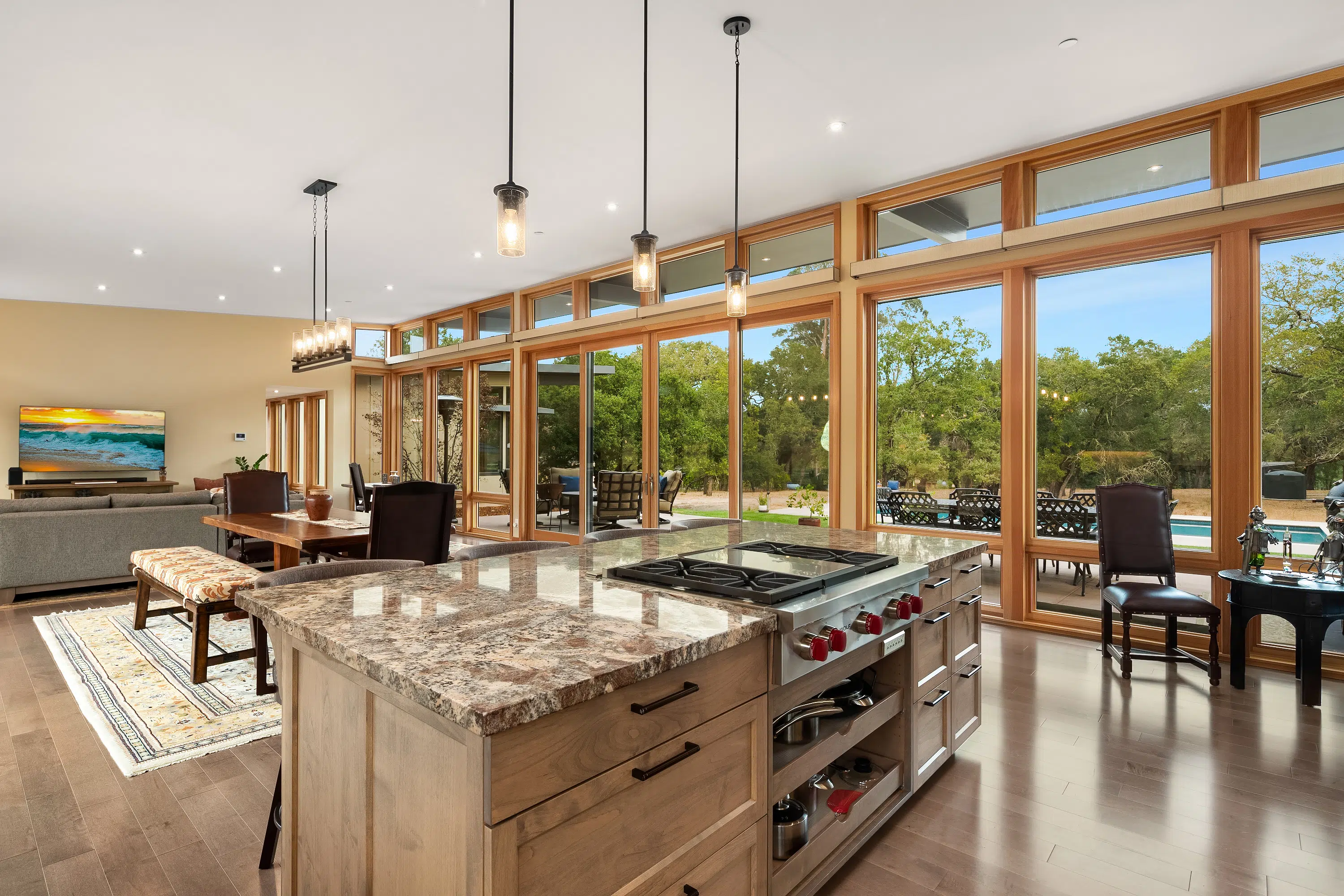 Interested in this Stillwater Design?
A beautiful example of Stillwater courtyard design. This elegant 2900 sq/ft Stillwater was designed around a great room pavilion with multiple large sliding glass doors for access to front and back patios. The indoor/outdoor design takes full advantage of the beauty of the property without compromising privacy. 3 bedrooms and a flex room are located at corners of the structure, for maximum privacy.
Natural slope of the site, allows for a gradual descend to the pool deck area. Finished in our Natural Package, the interior creates a warm and comfortable space for the owners.