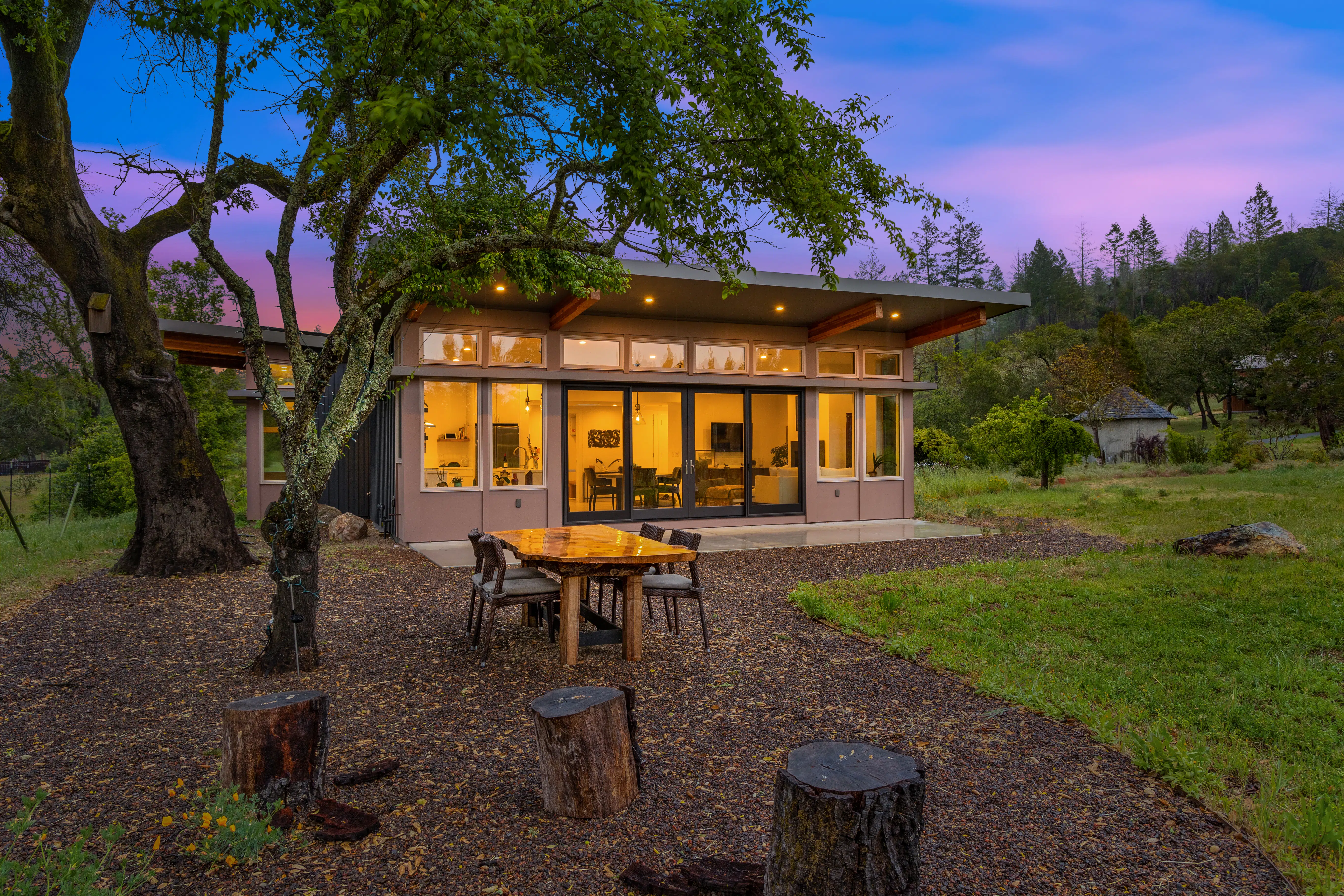 Interested in this Stillwater Design?
A wonderful example of Stillwater standard designs. In order to meet the jurisdictional requirements of size for an ADU, the original sd-153 was modified to 1200 sq/ft. Located next to their vineyard, this ADU was designed to capture the view of the grape vines.
Finished in our Original package the project is a cost-effective approach to luxury ADU design.