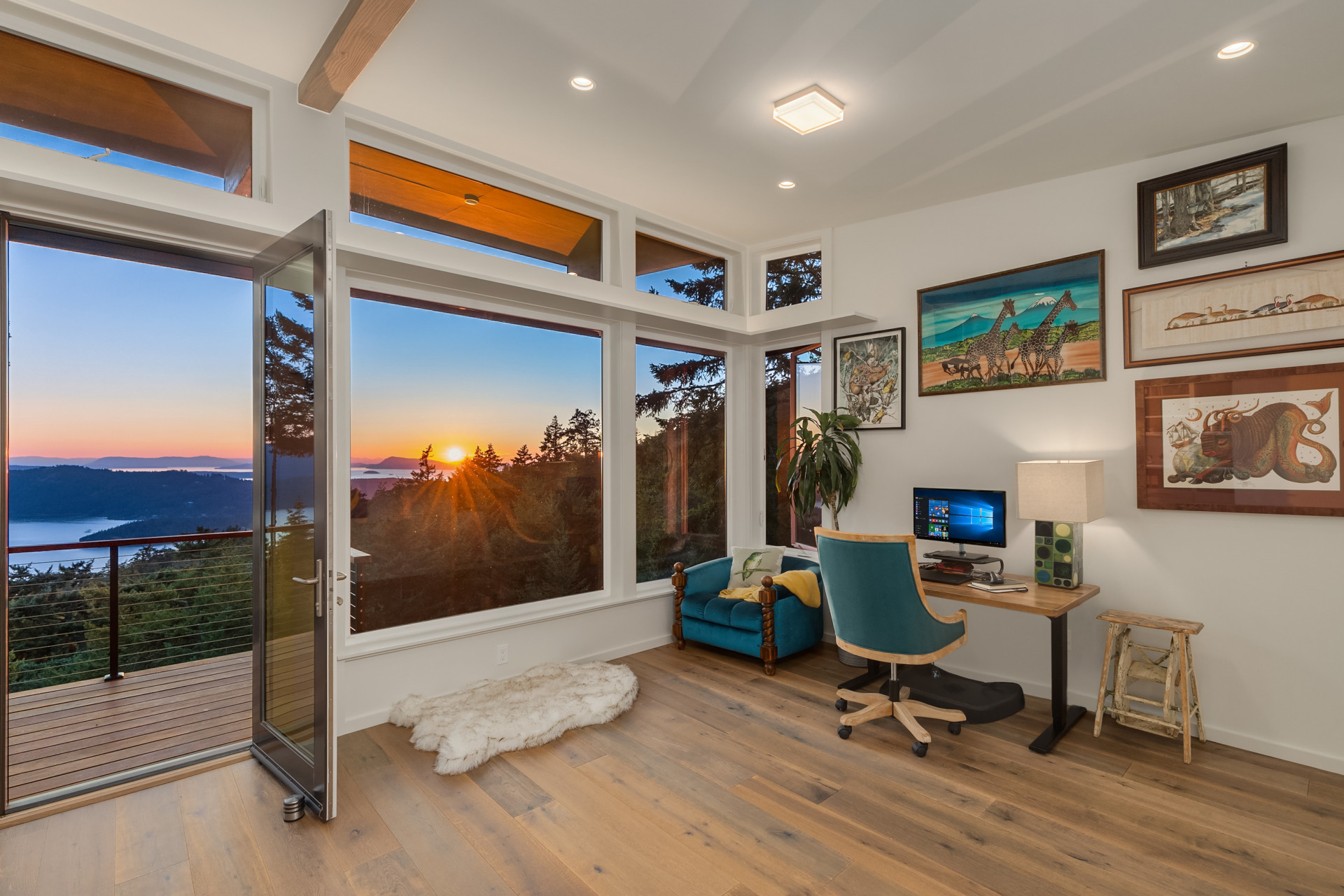 Interested in this Stillwater Design?
Set on top of a elevated building site on Orcas Island, this Stillwater custom design was developed to take advantage of the beauties of the Eastsound and other PNW natural landscapes. Respecting the multiple features of the site, the main house and the garage were designed to allow adequate vehicle access while preserving a dominant rock cropping and beautiful views of the islands.
Finished in our Modern specifications, the inside is light and bright and serves as a backdrop for the beauties of the site.