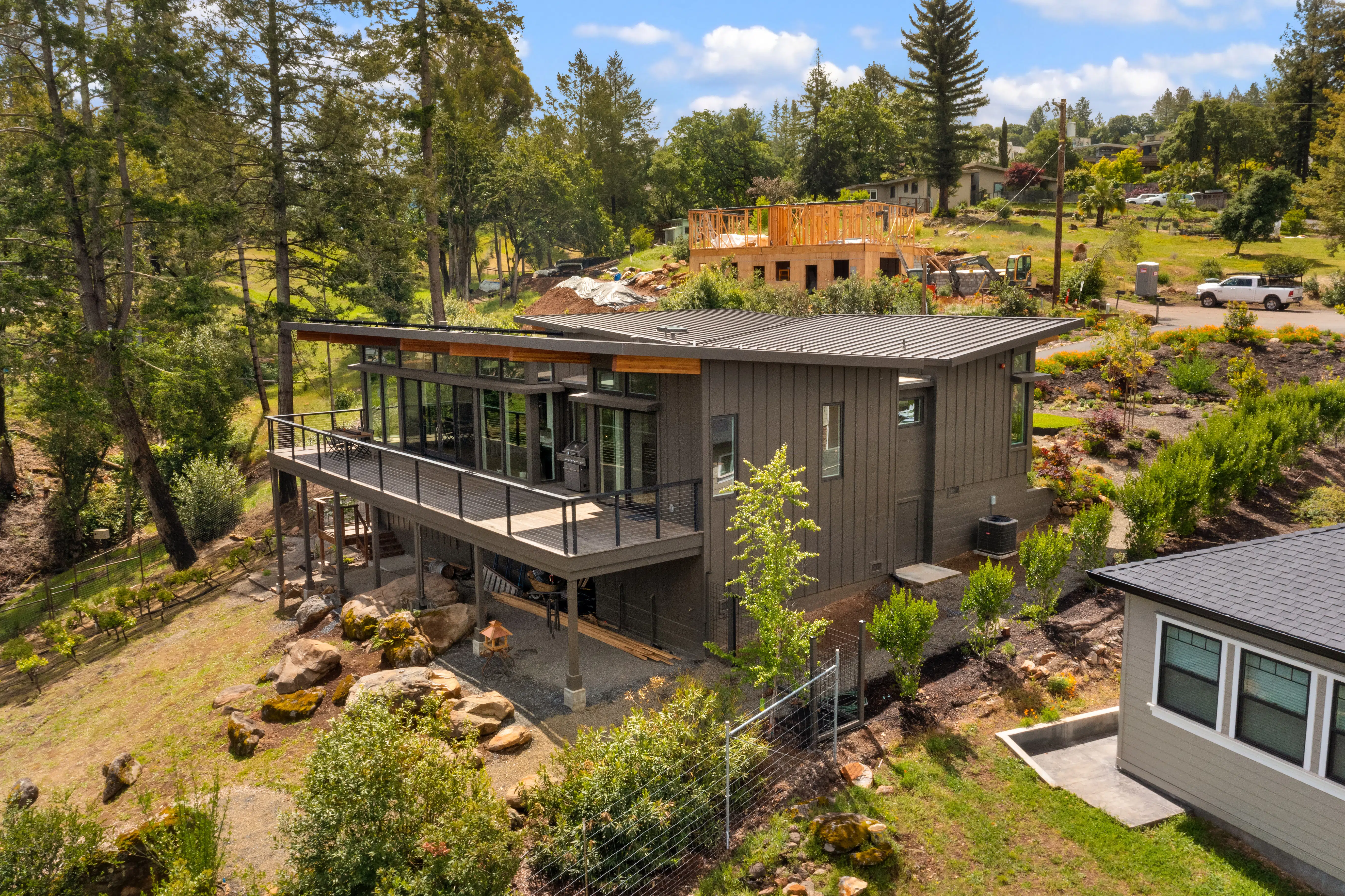 Interested in this Stillwater Design?
Situated on the hills of Sonoma County, CA, this modified sd-143 easily carputers the natural beauty of the Santa Rosa hillside. The sloping site provided an ideal setting for this 3 bedroom design which sits on top of a spacious lower level, which doubles as the families wine making and storage space.
The original house was destroyed during the 2017 Santa Rosa wild fires. Many of the interior and exterior components were selected to provide higher degree of protection in case of another wild fire.