Stillwater Dwellings is a highly regarded and well-established name in Northern California when it comes to modular homes. With our exceptional expertise in sleek design and eco-friendly construction, we have redefined the notion of mobile homes. Our homes not only provide a place to live but offer a distinctive way of experiencing life in a space that is truly yours. When you choose a new home from Stillwater Dwellings, you are embracing a lifestyle that seamlessly blends innovation, style, and comfort.
Our homes are thoughtfully designed with a range of customizable options, allowing you to create a living space that perfectly suits your unique preferences and needs. Every detail is carefully considered to ensure that our homes embody the essence of modern living. Whether you are seeking a cozy retreat or a spacious family home, Stillwater Dwellings has the perfect solution for you. Our commitment to exceptional craftsmanship and attention to detail ensures that our homes are not only aesthetically pleasing but also built to stand the test of time. Experience the difference of a Stillwater Dwelling and elevate your living experience to new heights.
Manufactured Homes Are Increasingly Popular
Manufactured homes, also known as mobile homes, have emerged as an innovative and cost-effective solution to the ever-growing need for affordable housing. Contrary to the common misconception, these manufactured homes, mobile homes, and houses have evolved far beyond the conventional image of trailers or RVs. Today's manufactured homes exemplify a harmonious blend of modern design principles and cutting-edge technology, offering a level of quality, durability, and style that rivals that of traditional homes.
What sets a manufactured home, mobile home, and a house apart is not only their affordability but also their remarkable attention to detail. From the sleek lines of the exterior to the thoughtfully designed interiors, every aspect of these manufactured homes, mobile homes, and houses is meticulously crafted to create a comfortable and inviting living space. The use of high-quality materials and construction techniques ensures that these manufactured homes, mobile homes, and houses stand the test of time, providing a long-lasting and reliable housing option.
Moreover, the appeal of these manufactured homes, mobile homes, and houses lies in their ability to fulfill the dream of homeownership for many individuals and families. By striking a perfect balance between economic feasibility and contemporary aesthetics, these manufactured homes, mobile homes, and houses have become a popular choice among homebuyers looking for a combination of affordability, style, and functionality.
Modular Construction
Modular construction is a building method where the home is constructed off-site, under controlled plant conditions, in sections known as modules. These modules are then transported and assembled at the final building site by a general contractor who is skilled in modular construction. The use of a general contractor ensures that the assembly process is carried out seamlessly, resulting in a modular home that is structurally sound and built to last.
A modular home, by its very design, offers flexibility in terms of layout and design. You can choose from a variety of floor plans and design features to create a home that suits your style and needs. Since the construction takes place in a controlled environment, it eliminates the possibility of weather-related delays or damage. This means that a modular home can often be completed in a fraction of the time it takes to build a traditional home, without compromising on quality or design aesthetics.
The role of the general contractor in this process is critical. They coordinate the delivery and assembly of the modules and ensure that all on-site work, such as the connection of utilities and the finishing of the home, is completed to code. The general contractor is also responsible for obtaining all necessary permits and inspections, making them a key player in the process of bringing your modular home to life.
Traditional Construction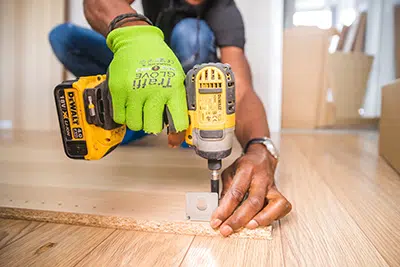 Traditional construction refers to the long-established method of building homes on-site, piece by piece, from the ground up. While this method certainly has its own merits, it is also subject to a number of challenges and limitations that are not present with modern alternatives such as modular and manufactured homes.
One of the primary regulatory standards that traditional construction methods must adhere to is the HUD code. The HUD (Housing and Urban Development) code refers to a set of national building standards that apply to manufactured homes. Established to ensure the safety and durability of these homes, the HUD code is enforced by a family of inspectors, engineers, and other professionals, who work together to maintain the integrity of the housing industry.
Traditional construction manufacturers, while not bound by the HUD code, still strive to meet and, in many cases, exceed these standards. This is attributable to their unwavering commitment to quality, safety, and customer satisfaction. Though traditional construction is more time-consuming and can be more expensive than modular or manufactured homes, many homebuyers still prefer the unique charm, classic appeal, and perceived permanence that come with a traditionally built home.
Factory Built Housing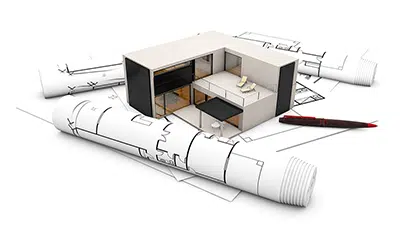 Factory-built housing has emerged as an affordable, efficient, and customizable option for potential homeowners. The price tag attached to factory-built homes often proves to be a determining factor for many residents. Typically, these homes are significantly more cost-effective compared to traditional on-site construction, largely due to the economies of scale achieved in a factory setting.
Moreover, the services provided by factory builders add immense value to this housing solution. With the capability to handle everything from initial design consultation to installation and finishing, these builders offer comprehensive end-to-end services that greatly simplify the home-buying process.
Residents of factory-built homes often commend the benefit of moving into a new, energy-efficient property that resonates with their personal style. These homes are pre-constructed in a factory and then assembled at the residential site, drastically reducing the construction time and ensuring the property is ready for occupancy sooner.
Overall, factory-built housing is paving the way for a new era in the property market, combining affordability, convenience, and customization to meet the evolving needs of modern residents.
Let Stillwater Dwellings Help You With A New Modular Home
At Stillwater Dwellings, we are unwaveringly committed to serving your needs when it comes to the home-buying process. Our company prides itself on providing an unparalleled level of service, ensuring that your journey towards owning a new modular home is seamless and rewarding. As a trusted name in the industry, we understand the importance of your investment and share your vision for a beautiful, affordable, and quality-built home. Our team of experienced professionals is dedicated to guiding you through every stage of the process, offering expert advice and solutions tailored to your unique requirements. Trust Stillwater Dwellings to make your dream of homeownership a reality.