Modular homes, also known as prefab homes, are increasingly becoming an attractive housing option in Georgia. These homes are essentially built off-site in sections, or "modules," then transported to the desired location and assembled. These homes are not only significantly more cost-effective than traditional homes, but they also offer a quicker completion time, allowing you to move into your dream home sooner.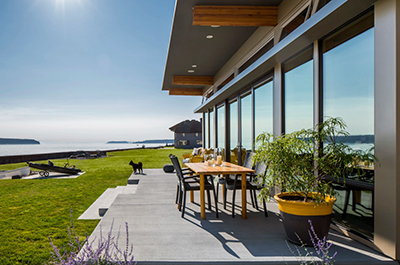 One name synonymous with high-quality modular homes in Georgia is Stillwater Dwellings. Renowned for its unique modern designs and energy-efficient features, Stillwater Dwellings provides a seamless blend of aesthetic appeal and functionality. Our homes are meticulously designed to optimize internal living space while ensuring a minimal environmental footprint. With a Stillwater Dwelling, you can enjoy the comfort of a beautifully designed home that suits your lifestyle, while also benefitting from the convenience and efficiency of modular construction.
Prefab Homes
When it comes to upgrading your living space, prefab modular homes are worth considering. These homes are gaining popularity due to their numerous advantages over traditional stick-built homes. Not only are they cost-effective, but they are also constructed quickly and eco-friendly. Modular homes are built in sections or modules at various locations and then transported to the desired site
Modular homes adhere to code-compliant building standards and can encompass single-family houses as well as multi-story condominiums and townhomes. The quality and code standards for modular homes are on par with those of traditional stick-built homes. Each module or section of a modular home is meticulously crafted in a factory using precise engineering methods, resulting in a structurally sound and efficiently constructed dwelling compared to site-built homes.
What's The Difference Between Modular And Manufactured Homes?
Manufactured homes, also known as mobile homes or trailers, are built in factories and must meet HUD code standards. They are transported on trailers and typically can only be relocated once. While they are more affordable than modular and prefabricated homes, they may not offer the same level of customization or construction quality.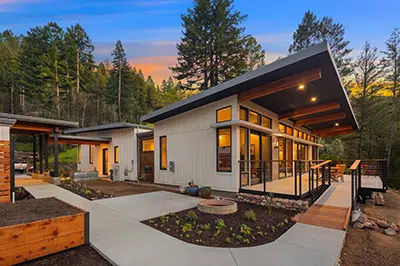 It's important to note that although manufactured and modular homes are both factory-built, they differ in their production processes. Modular homes can be customized to unique designs, while manufactured homes may have limitations in customization. Additionally, modular homes tend to be more expensive due to their intricate construction processes. Modular homes are placed on permanent foundations, while manufactured homes rest on temporary foundations.
If you're considering purchasing a home, whether it's prefabricated, modular, stilt home construction, or manufactured, it's crucial to gather information and seek advice from experts before making a decision. Understanding the distinctions between these three types of construction will empower you to make an informed choice and select a home that meets your specific requirements. At Stillwater Dwellings, our team is ready to provide the guidance and insights you need to make the best decision.
Contact us today to learn more!
A Luxury Modular Home
At Stillwater Dwellings, we specialize in designing and constructing exquisite luxury modular units that exemplify the highest standards of quality. Our dedicated team of professionals, well-versed in the art of modular construction, will guide you through every step of the process, ensuring that your new home not only meets but exceeds your expectations.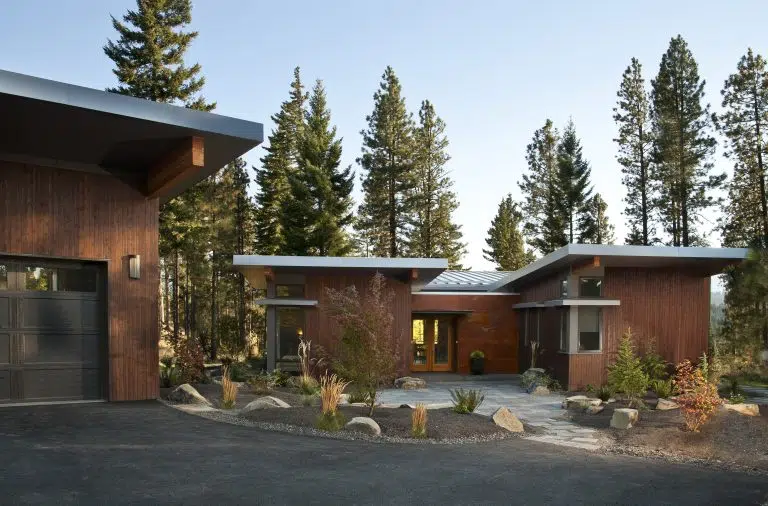 We spare no effort in utilizing superior materials and construction techniques, resulting in a secure, energy-efficient, and aesthetically pleasing living space that seamlessly combines modern innovation with the comfort of a traditionally built home. With our expertise in both design and construction, we collaborate closely with you, crafting a custom home design that perfectly aligns with your unique lifestyle.
Whether you desire a custom-built masterpiece or a more classically designed home, Stillwater Dwellings offers the ideal solution. Get in touch with us today to discover the world of luxury modular design homes and experience the unparalleled capabilities of our team with the best home builders south of south carolina.
Manufactured Home
At Stillwater Dwellings, we offer a diverse range of manufactured homes that provide an excellent housing solution. These homes are not only cost-effective but also convenient for those who desire homeownership without the hassle of building from scratch. Our dedicated team will guide you through every step of the process to ensure that your new home not only meets your needs but exceeds your expectations. With a wide variety of styles and exceptional modular home floor plans, we can accommodate all types of lifestyle requirements.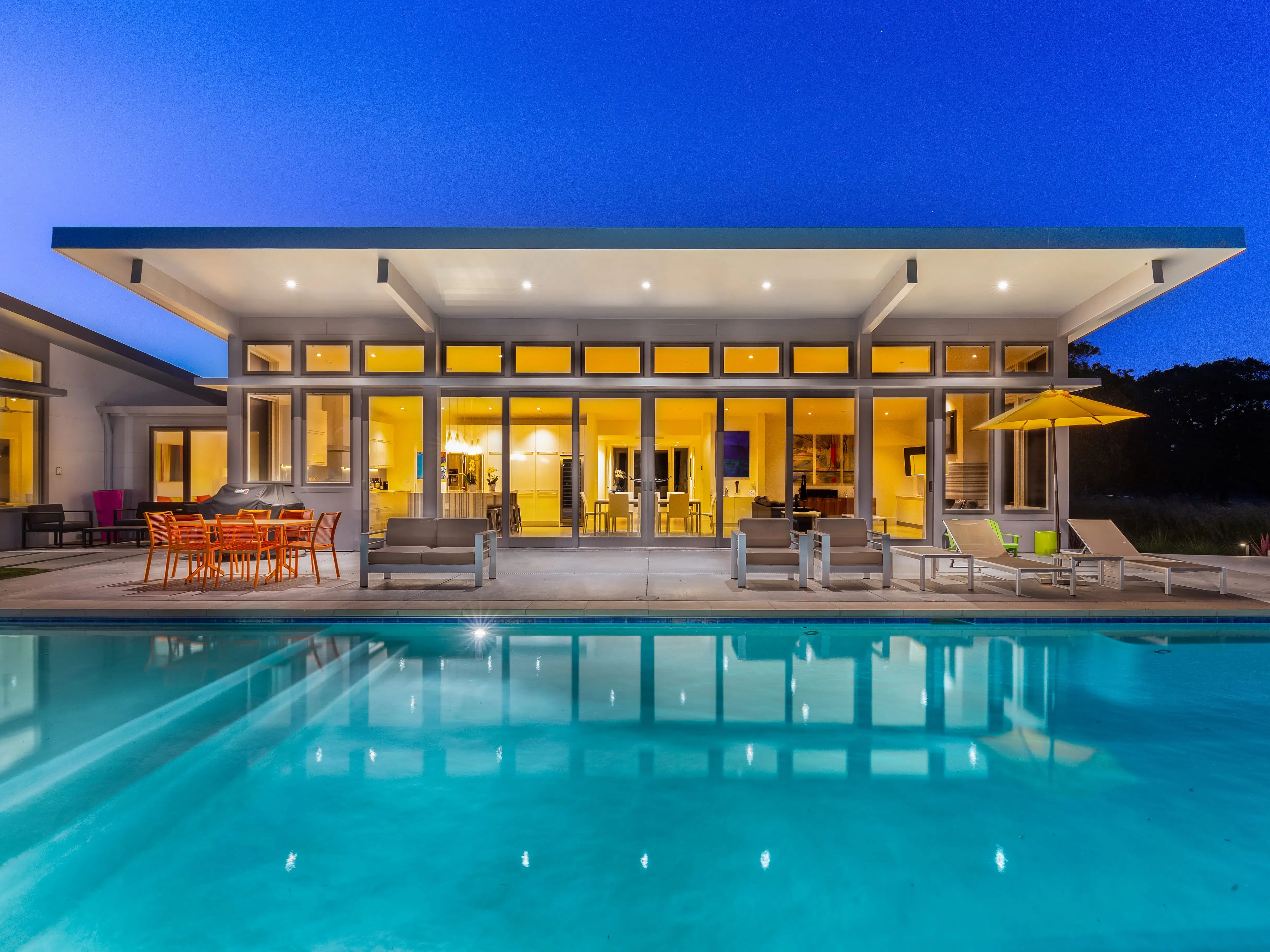 Our manufactured homes boast an array of impressive features. From energy efficiency and insulation options to HVAC systems, we have carefully considered every aspect. On the exterior, you'll find desirable amenities like gables, porches, skirting, siding, and shutters. Inside, our amenity packages include top-notch appliances and fixtures. Rest assured, all our homes meet the HUD building code standards as well as state and local building codes.
Whether it be multi-family residences, single-family homes, or senior-living quarters, Stillwater Dwellings has something for everyone. Our projects are crafted with attention to detail and built to last. We understand that quality is key to building a long-lasting structure and a pleasant living environment.
If you're seeking a comfortable and affordable home, look no further than Stillwater Dwellings. Get in touch with us today to discover more about our exceptional range of manufactured homes. Together, we can create a custom solution that fits your budget and fulfills all your living requirements. Don't hesitate to give us a call today!
Prefab Home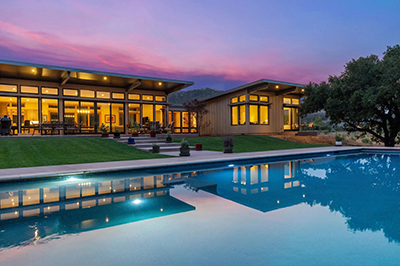 For those seeking an environmentally-friendly home with contemporary amenities, a prefab home presents an ideal solution. These high-quality homes are not only energy-efficient but can also be constructed swiftly and effectively, often within a span of three to four months. At Stillwater Dwellings, we specialize in the design and construction of top-quality prefab homes. Our dedicated team will guide you through every step of the process, ensuring that your new prefab home fulfills all your requirements and surpasses your expectations. Were the best prefab home builders in Georgia.
If you desire a modern home that can be built in a timely manner, reach out to Stillwater Dwellings today to explore our range of prefab homes. We are committed to working closely with you to create a customized solution that aligns with your budget and fulfills all your living needs. Don't hesitate to contact us now!
Deer Valley, Georgia
Do you live in Deer Valley? Home builders can be hard to find especially when you want one who does work fast and exceptionally well. At Stillwater Dwellings, we are the home builders you need when you want to construct anything from a luxury modular home to a manufactured or prefab house in Deer Valley, Georgia.
We understand that building a custom home is one of the biggest investments someone can make and so we take all efforts necessary to ensure that our clients get exactly what they desire. We offer commercial structures and modular tiny homes if you want to downsize.
Mustard Seed Tiny Homes
At Stillwater Dwellings, we understand the growing demand for minimalist, eco-friendly lifestyle choices. That's why we're proud to introduce our Mustard Seed Tiny Homes. These compact yet comprehensive living spaces are designed to maximize functionality without compromising on comfort or style. Our tiny homes offer a unique combination of sustainable living with modern design and amenities, resulting in a residence that is efficient, affordable, and aesthetically pleasing.
With a variety of customizable floor plans and features, our tiny Homes can be tailored to suit the specific needs of each homeowner. Whether you're looking to downsize, reduce your carbon footprint, or simply adopt a more minimalist lifestyle, our Mustard Seed Tiny Homes could be the perfect solution.
Contact us today to start your journey towards tiny home living.
Frequently Asked Questions