Luxury homes are a symbol of success and prosperity. They are a reflection of one's taste, style, and personality. Owning a luxury modular home is the ultimate dream for many people, but it can often come with a hefty price tag. However, that doesn't have to be the case anymore. Stillwater Dwellings offers luxury 2-story modular homes that are not only affordable but also customizable to fit your unique lifestyle and preferences.
What Are Modular Homes?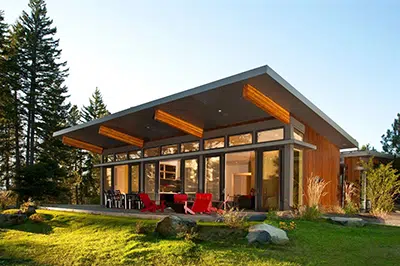 Modular homes, also known as prefab or prefabricated homes, are built in sections off-site in a factory setting and then transported to the final location for assembly. Prefab modular homes have become increasingly popular over the years due to their cost-effectiveness, efficiency, and eco-friendliness. These homes are built to meet the same building codes and standards as traditional site-built homes but with added benefits such as quicker construction time and improved quality control.
Beautiful Two Story Prefab Homes by Stillwater Dwellings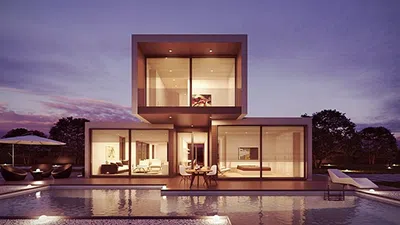 Stillwater Dwellings offers luxury two-story prefab modular homes that are designed with modern living in mind. These homes offer several notable benefits. The two-story models come with a spacious floor plan, providing ample room for entertaining friends and family. These models also cater to those who have adapted to the work-from-home culture, with a dedicated space that can be converted into home offices.
Each prefab home is characterized by high-end finishes, superior insulation for greater energy efficiency, and quicker build times compared to traditional homes. Opting for a luxurious prefab home from Stillwater Dwellings not only ensures a high-quality residence for the homeowner but also an unparalleled living experience for the entire family.
Choose Your Favorite Floor Plan
At Stillwater Dwellings, we understand that a home is more than just a structure – it's a reflection of its owners and their lifestyle. Our team is dedicated to offering an array of customization options to align with your unique needs and desires. You can select from a variety of floor plans, each designed with a focus on family living space and modern architecture to suit all styles.
Our two-story modular homes range in square footage to accommodate families of all sizes, with options for multiple bedrooms and areas for communal gatherings. Additionally, you can enhance the comfort and appeal of your domicile with optional porches, perfect for enjoying serene mornings or hosting evening gatherings.
Regardless of the selection, every Stillwater Dwelling is designed with a keen attention to detail and a commitment to quality that brings your vision for the perfect house to life. Visit our website today to explore our luxury two-story homes for sale and start creating a home that is uniquely yours.
Contact Us Today!
Ready to make your dream of owning a luxurious two-story modular home a reality? Contact our team at Stillwater Dwellings today by phone at 800-691-7302 or our convenient online contact form page.
We are more than happy to answer any questions you may have and guide you through the process of building your ideal luxury modular home. Our experienced professionals can provide insight into floor plans, square feet, customization options, pricing, and timelines for construction. So when you're ready to get started on your 2 story modular home, give us a call!