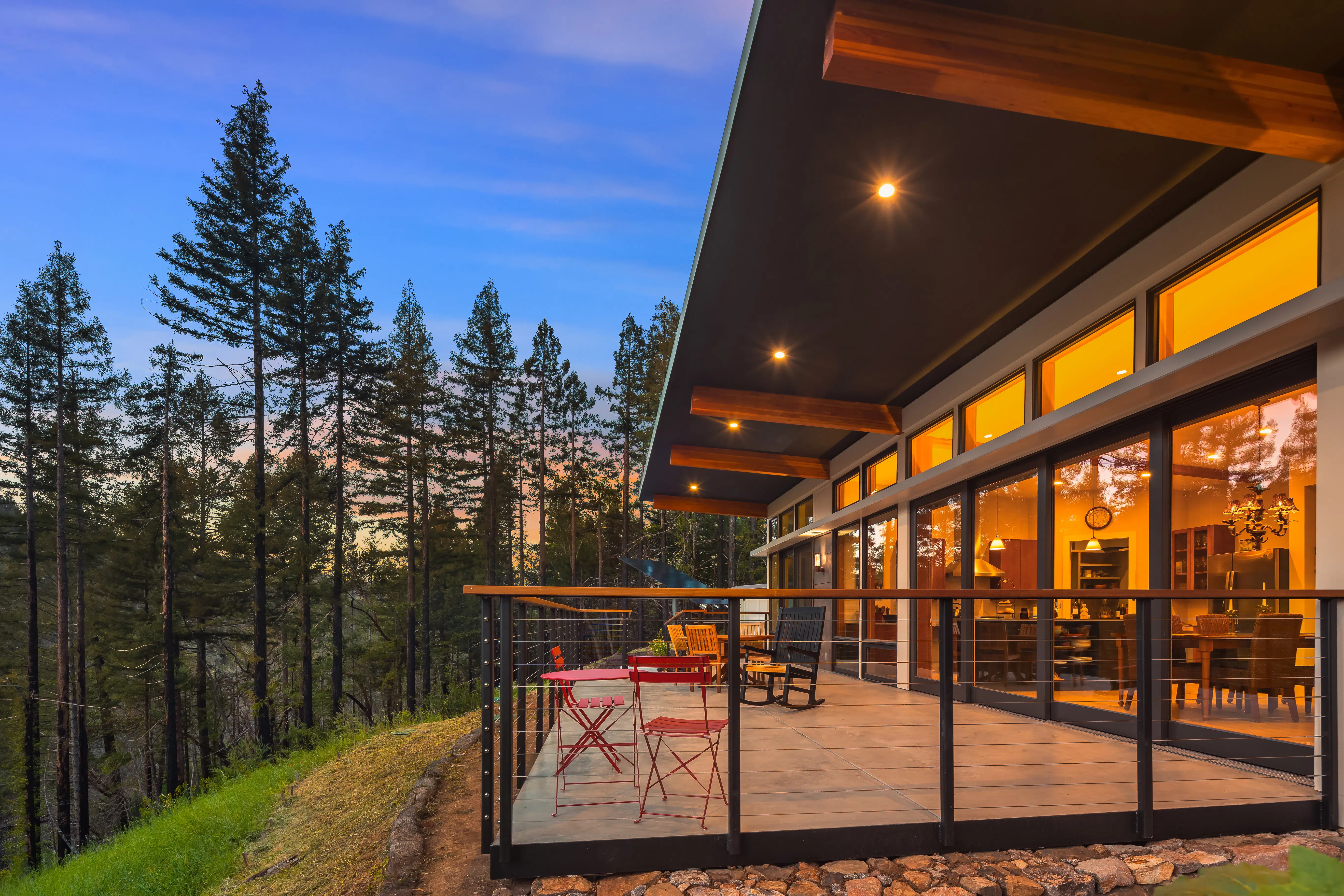 Interested in this Stillwater Design?
Set in a wooded lot in the heart of Napa Wine country, this Off Grid modified sd-134, serves a primary residence and a wine producing business. The main house and the wine production facility are fully accessible and ADA compliant.
A complete Solar powered electric production and back up storage perfectly matches the peak electric consumption of the house and the winery, which is located deep within the property and more than half a mile from the main road and the nearest public utility hook ups.