Stillwater Dwellings is a leading provider of prefab homes in New York, known for our modern, energy-efficient designs and exceptional construction quality. These homes are built off-site and then assembled on-site, significantly reducing construction time while ensuring a high level of craftsmanship. Offering a variety of customizable designs, from compact single-story homes to expansive multi-story dwellings, Stillwater caters to a diverse range of customer needs, preferences, and budgets. Our seamless approach to prefab construction results in beautiful, durable homes that are perfect for the upstate New York lifestyle.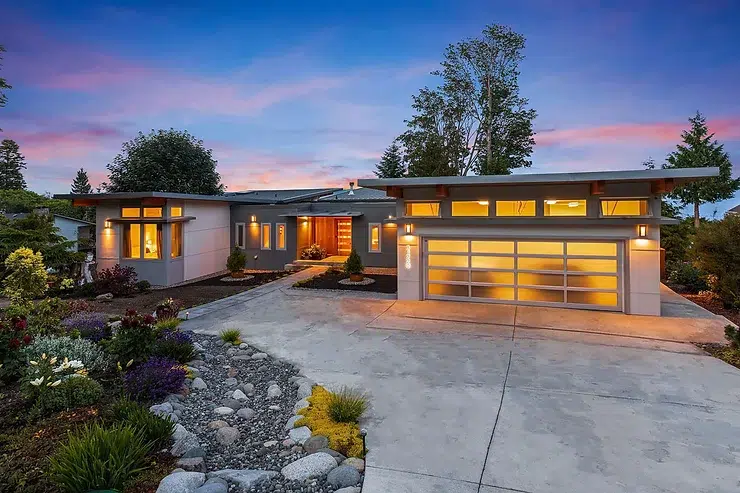 Stillwater creates homes that balance form and function, offering modern luxuries such as open floor plans and indoor-outdoor living spaces. With a focus on energy efficiency, customers can enjoy cost savings from reduced energy bills while also doing their part to reduce their environmental impact. Our prefab homes come with an array of additional benefits, such as increased security and durability, improved indoor air quality, and shorter construction timeframes.
Stillwater is committed to offering superior customer service and a hassle-free experience. We can provide expert advice on all aspects of the prefab home building process, from choosing the right design for your needs to navigating local permitting processes. Our team will partner with you every step of the way to ensure a successful project from start to finish.
If you're looking for a reliable, cost-effective way to build your dream home in New York, look no further than Stillwater Dwellings. Contact us today to learn more about our prefab home offerings and get started on your journey toward the perfect custom home. We look forward to hearing from you!
Modular Homes
Stillwater Dwellings is not just a leader in prefab homes, but also a top provider of modular homes in New York. Modular homes are built in sections in a factory setting, where they are sheltered from weather conditions and then transported to the site for assembly. This method of construction allows for a high level of quality control, faster build times, and lower costs, all while offering the same level of customization as traditional on-site builds.
Our modular homes are designed with the same modern aesthetics, energy efficiency, and superior construction quality that Stillwater is known for. The modular construction process enables us to deliver homes that encompass a wide range of styles and sizes. We provide an extensive catalog of designs, allowing you to select the perfect layout and features that meet your specific requirements and taste.
When you choose a Stillwater modular home, you're not just opting for a cost-effective and time-saving building method, but also investing in a sustainable future. The precision of our factory-built modules minimizes waste during the construction process, and the energy efficiency of our designs reduces your home's environmental footprint.
We invite you to explore the advantages of modular living with Stillwater Dwellings. Don't hesitate to reach out to us to discover how we can help you build your dream modular home in New York. Your journey to a beautiful, custom, and efficient home starts here.
Modular and Manufactured Homes
While there may be some confusion about the differences between modular and manufactured homes, they are in fact distinct types of housing. Modular home construction, like the ones Stillwater Dwellings provides, happens off-site in sections, or modules, and is then transported and assembled on-site. This method allows for a high degree of customizability in design and layout, with the added advantage of reduced construction times and potential cost savings.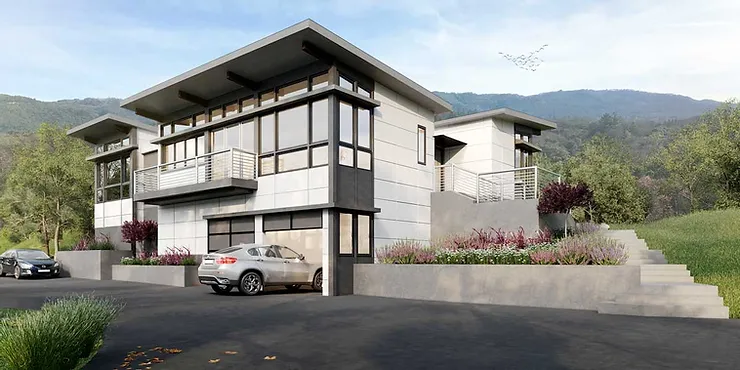 Manufactured homes, on the other hand, are completely built in a factory and then transported to the home site. These homes are often less expensive than traditional or modular homes, but they typically come with more restrictions on design and layout. Both modular and manufactured homes are subject to state and local building codes, ensuring they meet the same safety standards as site-built homes.
Whether you're drawn to the customizability and efficiency of modular homes or the affordability of manufactured homes, both options offer a viable alternative to traditional home construction. Stillwater Dwellings is proud to specialize in modular home construction, offering quality, design variety, and a seamless building experience for our customers.
Prefab Home Builders
Stillwater Dwellings stands at the forefront of prefab home builders who are revolutionizing the construction industry with the use of efficient construction technology. By utilizing advanced manufacturing techniques, we streamline the building process, reducing waste and shortening construction times, without compromising on the quality or aesthetics of the finished product.
Our innovative approach includes the use of computer-aided design (CAD) tools to create accurate and detailed plans, which allow us to custom design each home according to our client's needs. The use of these technologies also aids in the precise manufacture of each component, ensuring a perfect fit during assembly and eliminating the need for time-consuming adjustments on-site.
In addition to the efficient production methods, we also incorporate energy-efficient features into our designs, such as insulated panels and high-quality windows, which enhance the thermal performance of our homes, reducing energy consumption and further contributing to the sustainability of our prefab homes.
Choosing Stillwater Dwellings as your prefab home builder means you're not only investing in a beautiful, custom-designed home, but also in a home built using modern, efficient, and eco-friendly construction technology.
Exact Same Building Codes
Stillwater Dwellings adheres strictly to the same building codes that apply to site-built homes. Through every stage of the construction process, our prefab homes meet or exceed all local and state building regulations in New York. This ensures the longevity, safety, and value of our homes, providing residents with peace of mind. Our commitment to these codes does not compromise the flexibility of our designs – we offer a wide range of customizable plans that comply fully with the regulations. So, homeowners can rest assured, knowing they live in a dwelling that is not only modern and beautiful but also built to last and be safe.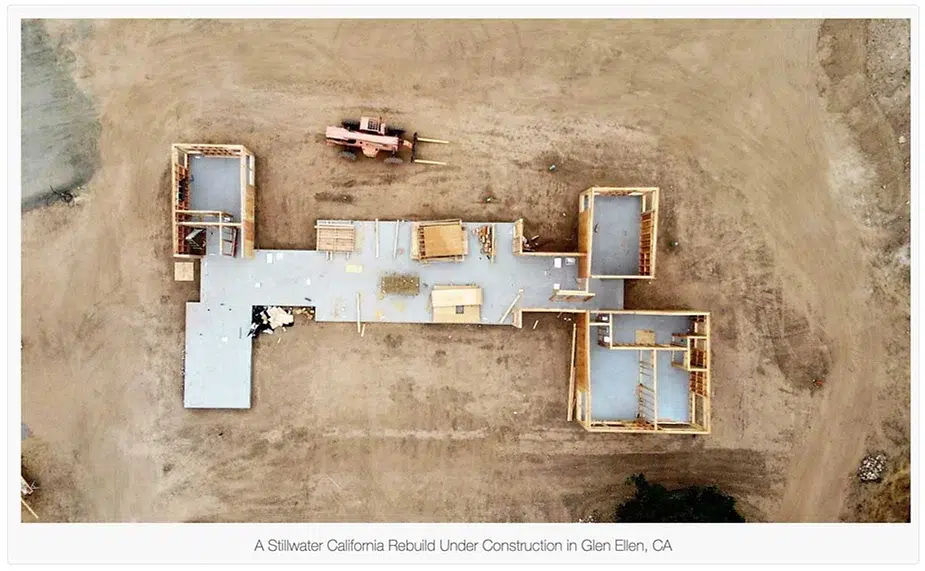 We also strictly follow energy efficiency guidelines, ensuring that our prefab homes are as energy efficient and eco-friendly as possible. With superior insulation techniques and the use of energy-saving appliances and fixtures, Stillwater Dwellings takes pride in reducing our customers' environmental footprint with every home we build.
If you're looking for a modern, customized, and energy-efficient home that still meets all safety and efficiency standards, turn to Stillwater Dwellings for your prefab home needs in New York. We'll create a unique home that meets both your style preferences and the exact building codes in your area. We love to assist families so get started on making your dreams of owning an eco-friendly modular home come true today!
Custom Homes
At Stillwater Dwellings, we believe that every home should be a reflection of its owner. This is why we offer custom modular homes that are tailored to the unique tastes, needs, and lifestyles of our clients. You can customize every aspect of your home, from the floor plan and layout to the finishes, features, and architectural style. Our team of skilled architects and designers will work closely with you to translate your vision into a tangible, luxurious living space. Our site-built custom home experience is unparalleled allowing today's custom home buyer to have energy-efficient homes on top of professional installation and beautiful design. We will do a property consultation as well as develop a budget to make sure you get the custom home of your dreams.
We use cutting-edge design software to create detailed 3D renderings of your custom home, allowing you to visualize and fine-tune every detail before construction begins. Whether you prefer a minimalist, contemporary design or a more traditional aesthetic, we can create a home that is uniquely yours. Embrace the opportunity to design a home that truly feels like your own with custom prefab homes from Stillwater Dwellings.